How you can help your short sighted child
What should you be doing to help your child?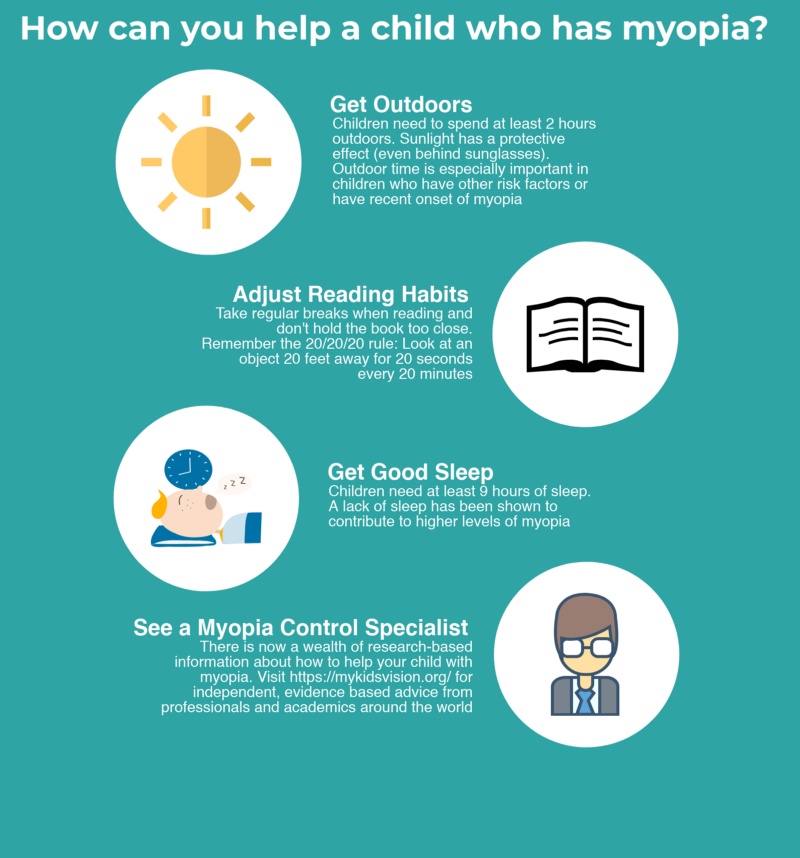 Get outdoors
Don't hold books or devices too close
Take breaks from close work and device use.
As well as holding things further away, it is essential to take breaks from sustained near work and re-focus the eyes for the distance. This will relax two sets of muscles used by the eyes to read — the muscles that turn the eyes inwards and those that focus the lens inside the eye. It's the fatigue of these muscles that causes eye strain and could be one of the factors that drive further myopia.
The easiest pattern to remember is 20/20/20. Every 20 minutes focus on an object at least 20 feet away for 20 seconds.
Taking a 10–15 minute break every 50 minutes also helps to improve concentration and task performance as well as relaxing the muscles of the eye.
Sleep
Speak to an expert in myopia control
There is now a wealth of scientific research and proven studies that show the progression of myopia can be slowed significantly. Most of the factors that contribute to the change can be assessed to find solutions to help your child. Check out more of the resources on this website for reliable, independent information which takes an evidence-based approach, from professionals and academics around the world.
Back to the knowledge centre